A Crazy Little Thing Called 'Bohemian Rhapsody'
Hang on for a minute...we're trying to find some more stories you might like.
Bohemian Rhapsody premiered Nov. 2, 2018, rocking audiences everywhere. The film follows Freddie Mercury (Rami Malek) and the band Queen. The film opens with Freddie in a dead-end job until he discovers a band he has been following has lost their lead singer. He does an impromptu audition for them and is hired immediately. It then goes on to describe Mercury and the band's journey to fame.
Rami Malek takes on the massive challenge of playing a larger than life character, Freddie Mercury. With fears of Mercury being too amazing to recreate, many thought the movie would flop. Yet it seems quite the opposite. Malek does a fantastic job recreating Mercury, even wearing prosthetic teeth to recreate the look. Malek performs Mercury on and off the stage beautifully. With all the songs being real recordings of Mercury and Marc Martel, a famous impersonator, you forget you're watching Malek and not the real thing.
Reviews have questioned why the film did not take a more in-depth look at Mercury's problems with drugs and his sexual relations. The film doesn't ignore these issues; they show not only Mercury repeatedly taking drugs and the toll it has on his body, but they also imply his sexual relations as he is shown with many men and even in a gay club. Even though the movie probably could have shown more of the dark side of Mercury's life, the film wanted to avoid an R rating, as that could push many away from seeing it altogether. If they focused more on Mercury's past, the film would be less focused on the whole band, which was not the movie's original intent.
The film is an amazing show of the relationship between the band members of Queen and seeing them coming together to become the breathtaking band they are known as today is amazing. Yet many events that impacted Queen were not mentioned or left out of the movie entirely. For example, one minute the band is lacking a bass guitarist, and in the next scene, they suddenly have one in the form of John Deacon. The movie seemed to have left out the entire recruitment of Deacon. There are many other instances throughout the film where something happens and is left unexplained. Sadly the film fell short on the writing of the plot and flow of the story.
Bohemian Rhapsody shows the bond the band members shared and how they were truly a family while keeping an audience entertained; all in all it is a show-stopping movie worth seeing.

About the Writer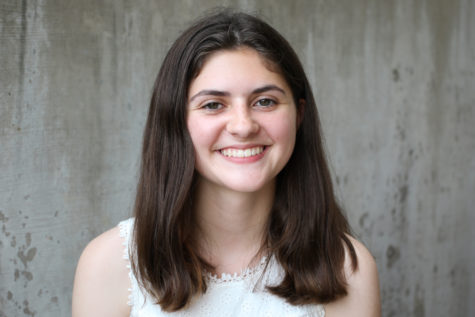 Trinity Flaten, Reporter
Trinity Flaten is a writer and reporter for The Talon News. Trinity has won awards for her writing and she competes in UIL Journalism events. Outside...