Student Wins Car in Giveaway
Hang on for a minute...we're trying to find some more stories you might like.
At the annual car giveaway, sophomore Isabelle Adoue won the perfect attendance raffle, winning the car, on May 21, 2018.
"I was in shock the whole time that my name was even called because I only one perfect attendance ticket in the raffle," Adoue said. "To be picked out of 500 possible tickets and narrowed down to one is surreal."
This is the third year that the school has put on a giveaway in order to promote better attendance.
"If kids have perfect attendance for a quarter they get a ticket or multiple tickets if it's a semester towards winning a car," Assistant principal John King said. "It's just one of the incentives we have right now to encourage kids to be in attendance more regularly."
The perfect attendance tickets are put into a hopper and ten names are randomly drawn.
"From there, we play an elimination game on a board and get it down to the one by eliminating people," King said. "If you're in the top ten you at least get a parting gift of $100 and the winner gets a car to have, and it's there to do what they want."
The school partners with two companies, Waxahachie Autoplex and Strive to Drive, to give away the car.
"Strive to Drive are the ones who actually get the car wrapped up and take care of all the advertising, make sure we get the car, make sure the insurance is taken care of, and they're the go-between Waxahachie and the school." King said.
The owner of Waxahachie Autoplex, Wes Spence, and one of the employees of Strive to Drive, Belinda Kelly, both have children attending Argyle schools.
"They [Spence and Kelly] both have children in our schools and live in our community," King said. "they're very supportive of Argyle ISD."
Once the car is given away, the student is free to do whatever they want with it.
"When I found out that I had won," Adoue said. "I came to the decision in my head that I was going to sell the car and put the money towards college."

About the Writer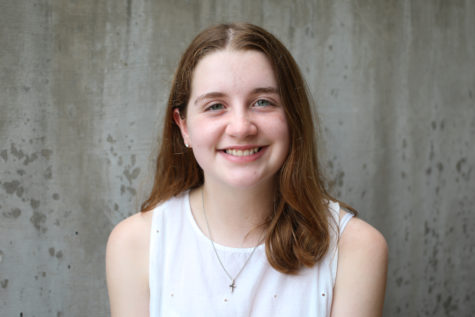 Sarah Crowder, Reporter
Sarah Crowder is a reporter and writer for The Talon News. This is her second year involved with the Talon and UIL Journalism, and she has won multiple...