Argyle HS principal resigns, AISD to search for replacement
Hang on for a minute...we're trying to find some more stories you might like.
Following the recent announcement of Dr. James Hill's decision to step down from his position as principal, the administration is seeking to fill the position once again before the beginning of the 2018-19 school year. Hill will be taking up a new role in Frisco ISD as director of the Human Resources Department.
"In the Spring I completed my doctoral degree. Once I earned it I knew that other doors would open for me to advance my career," Hill said. "I saw an opportunity in Frisco and knew some people there. The job lined up very well with what my doctoral research was about so I applied for it."
Dr. Hill will end his time with the high school on July 13th, and begin his new position with Frisco on July 16th. In the meantime, the search has begun for a new principal. 
"I do not have any idea who the new principal will be at this time," assistant principal John King said.  "The school district is currently accepting applications through June 29th.  Interviews will be conducted sometime after June 29th."
The role of a principal is an integral part of the school system, and certain qualities are sought after to ensure only qualified individuals are chosen as candidates for the role.
"Qualities to be considered [for possible candidates] include communication, instructional leadership, teacher supervision, rapport and engagement with staff, students, and families, fiscal responsibility, facility management, recruitment and training of staff." superintendent Dr. Telena Wright said. "Expectations include providing an enhanced learning environment in a safe environment for all students and managing and directing the activities of other employees."
The change in administration could possibly lead to the eradication of certain policies, as well as the introduction of new ones.
"Changes to current AHS policies, procedures, bell schedules, dress code, Mega Lunches, etc. will be determined by the new principal.," King said. "I would assume that there will be some changes, but we will not be aware of them until the new principal is selected and on staff."
No matter how monumental the changes, the school still holds a special place in the hearts of all those who pass through it, and this case is no different.
"I have loved my time at Argyle High School," Hill said. "It has been the best job I have ever had. I truly believe that the students at Argyle are the very best in the State. I will miss AHS terribly, but I still have a daughter at the school and I will be at every football game cheering you on. I know the students at AHS will continue to do awesome things."

About the Photographer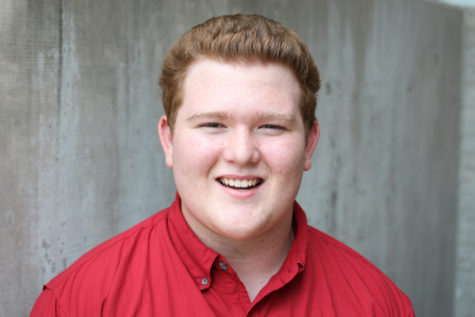 Andrew Fritz, Equipment/ Photo Editor
Andrew Fritz is the Equipment/Photo Editor and Sports Photographer for The Talon News. He manages equipment, photos, and uploading to SmugMug. Along with...