Baseball Takes on Pleasant Grove
Hang on for a minute...we're trying to find some more stories you might like.
This season, Argyle baseball has dominated from the start, going 32-0. Most recently, Argyle won against Melisa HS in a best of three series, 2-0. Argyle was consistently one of the top 5 teams throughout the season and heading to the playoffs as the top team in the nation.
Thursday, May 24th, Argyle faced the Pleasant Grove Hawks at Rockwall High School. In 2016 and 2017, Pleasant Grove eliminated Argyle in the playoffs.
At the Pleasant Grove game this year, Argyle started off hot on offense with a two-run single by Hayden Clearman, to give Argyle a 2-0 lead. Chad Ricker's double led to Preston King's RBI double to give Argyle a 3-0 lead. Preston King will later score as Alex Gonzalez gets an RBI single to take the score to 4-0.
Pleasant Grove will later score their first run in the fourth inning, after allowing a double and then another ground rule double to make the score 4-1. This season, Pleasant Grove's starting pitcher, Nick Voyles, has averaged roughly 12 pitches an inning. This game he started off with a staggering 61 pitches in the first two innings.
In the fourth inning, Argyle decides to make a pitching change. Bryson Hudgens was replaced by Junior Sean Bolin. Shawn played the rest of the game allowing zero runs.
In the fifth inning, Pleasant Grove continued to struggle on defense. Preston King was hit by a pitch in the fifth inning, with the bases loaded, this brought in a run to extend their lead to 6-1.
Hayden Clearman had his second double of the game in the sixth, this set up Alex Gonzalez for an RBI single. Later in the same inning, Austin King gets a two-run double that leads to Chad Ricker bringing Austin home to make the final score 11-1.
Though Argyle played stellar offense, Brenden Dixon led on defense. He is a powerful influence on the field for his team. Dixon and his team's energy skyrocketed after an excellent double play. "The ball was coming right up to the middle and I thought I could make a play on it," Dixon said. " I kind of got lucky on it."

About the Photographer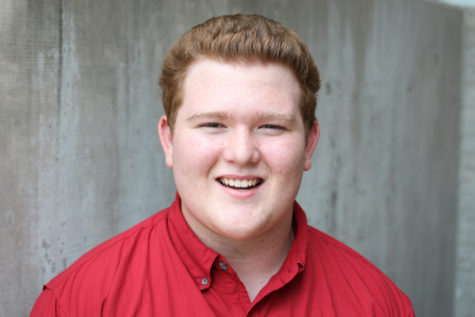 Andrew Fritz, Equipment/ Photo Editor
Andrew Fritz is the Equipment/Photo Editor and Sports Photographer for The Talon News. He manages equipment, photos, and uploading to SmugMug. Along with...