Upcoming Movies For Summer 2018
While there are many good movies airing this summer, some of the most notable and anticipated films are sequels or add-ons to their series. In fact, some of the most popular movies that exist today are sequels or trilogies. In 2011, nine of the ten top-grossing movies of the year were sequels, including a Harry Potter and Pirates of the Caribbean film. Below are this year's newest additions to the sequels list.
On June 15, 2018, one of the most awaited sequels of the year is set to premiere. Incredibles was released in 2004 and received two Academy Awards as well as the Hugo Award for Best Dramatic Presentation. The sequel is expected to receive many award nominations and titles as well. Unlike the first movie, this one will follow Elastigirl and her new life as a superhero while Mr. Incredible must learn how to stay home and be a dad.
The newest Ant-Man movie, Ant-Man and the Wasp, will air in theaters on July 6, 2018. Most of the original cast will be returning for it, including Paul Rudd and Evangeline Lilly. This movie is told right after 'Captain America: Civil War', when Scott Lang is struggling to be both a father and superhero at the same time. Lang must team up with The Wasp in order to solve this new mission. Audiences can expect a thrilling and exciting tale to be told with Ant-Man.
Jurassic World: Fallen Kingdom:
In this fifth installment in the Jurassic Park series, dinosaurs have been living on the island of Isla Nublar the past four years in peace, until a volcano threatens to erupt. One park manager, Claire Dearing, has founded The Dinosaur Protection Group and is dedicated to protecting the dinosaurs living on the island. Dearing, along with others, resolves to save all the dinosaurs off the island before the volcano kills off the population. After saving the dinosaurs and bringing them back to America, they release how dangerous these animals really are. Jurassic World: Fallen Kingdom will air on June 22, 2018, in theaters across America.
Solo: A Star Wars Story will premiere on the last day of school, which is also the start of Memorial Weekend. This movie is a stand-alone that is part of the Star Wars franchise and follows the adventures of a young Hans Solo. After being shown a sneak peek at Super Bowl LII, Solo: A Star Wars Story, was named the most popular Super Bowl trailer on Youtube, with an estimated 8 million views total at the time.
About the Writer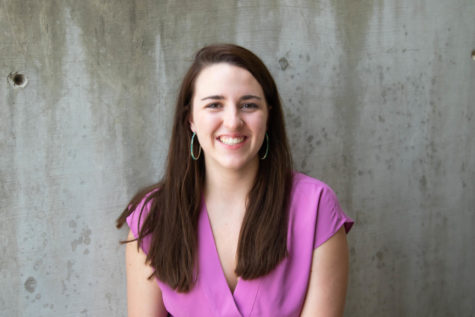 Ashlynn Roberts, News & Social Media Editor
Ashlynn Roberts is the News Editor and Social Media Editor for The Talon News. Ashlynn has competed in UIL Feature, News and Editorial writing and has...