Talon Takes On New York
Hang on for a minute...we're trying to find some more stories you might like.
In order to enhance their journalistic skills, The Talon Staff members took a trip to the Columbia Scholastic Press Association in New York City over spring break.
"I think going to conventions and traveling reminds our staff that journalism can be really fun and it motivates them to continue working hard," upcoming Editor in Chief (EIC) Lauren Landrum said.
In addition to staff motivation, the team attends classes for photography, videography, and writing. Several of the classes offer on-site practices and ideas to help the students perfect their craft.
"At the convention, I learned how to be more creative with my writing," freshman Max Vandrunan said.
Several speakers at the convention also offered classes that teach skills that to use beyond high school.
"The Talon was able to learn a lot from this trip," Webmaster Hannah Wood said. "We learned a lot on how to talk to people about the difficult subjects that people need to hear and how to make our story's and pictures interesting to read and look at."
In New York, the team also found time to connect with each other.
"I think my favorite part of the trip was being able to bond with the other staff members," Landrum said.
While bonding, the staff visited other parts of New York City.
"I really enjoyed Columbia and learning a lot more about photography and different video aspects, while also doing tourist things and looking at the 9/11 Memorial was really cool," junior and staff member Jake Pool said.
The Talon typically attends the spring Journalism Education Association convention, but because of a STAAR testing conflict, the group could not make it this year.
"JEA is always a really good convention to go to because we get to learn from great people in the industry, but I feel like going to [CSPA] gave us a different take on the same ideas, since we are not hearing from the people that we usually do," Wood said.
The staff also noted other ways in which this convention was different than JEA.
"CSPA was based a lot more towards writing and yearbook where as JEA has a wider variety of classes," Landrum said.
Although CSPA was different than the convention normally gone to by The Talon, staff members found that they benefited from the conference.
"By going to the convention, I have four years to perfect and master my writing, as long as I keep working at it," Van Drunan said.
The staff members want to apply their knowledge from the conference to the newspaper as a whole, as well as working to better their individual jobs.
"I think The Talon benefits overall because many people learned new skills from the different classes taken, so we can apply that knowledge in The Talon," Pool said.

About the Contributor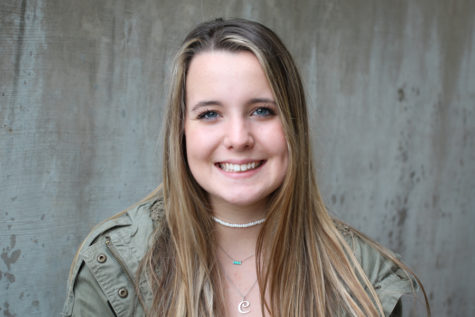 Campbell Wilmot, Managing/ Social Media Editor
Campbell Wilmot is the Social Media Editor for The Talon News and participates in broadcast. She enjoys filming and cinematography and has a passion for...