Places To Go Over Spring Break
Hang on for a minute...we're trying to find some more stories you might like.
With spring break just around the corner, many students have already started planning activities to do during their week off school. Below is a compiled list of popular places to go over the week both in the Dallas- Fort Worth area and around the state.
IN DFW AREA:
Great Wolf Lodge- Located in Grapevine, this waterpark can be found only 25 minutes away. Along with numerous water activities, the lodge also offers other events such as a Hollywood Theater, Ropes Course, and Lazer Frenzy Room. The Great Wolf Lodge has things for people of all ages to partake in, anytime of the day.
Fort Worth Zoo- With almost 1 million visitors annually, The Fort Worth Zoo is a popular place for both tourists and locals of the area to go. It has once again been named one of the top five zoos in the nation, and is home to more than 7,000 specimen. The Fort Worth Zoo is the perfect place to attend any day of the week, as it is open daily from 10 am-4 pm. Student tickets cost $14, but are only $7 on half-price Wednesdays.
Top Golf- Top Golf is a global business that has many locations in the nearby area, the closest being in The Colony. While Top Golf is recognized for its unique style of golfing, they are also known for their friendly staff and good food. Private rooms can be reserved for hosting parties and special events. 
Six Flags- Six Flags is a theme park located in Arlington that caters to people of all ages. They offer various types of entertainment, including rollercoasters, live entertainment, dining and shopping experiences. Six Flags also has many new rides, with some of the most popular being The Joker and the Harley Quinn Spinsanity. The park will be open from 10 a.m. to 10 p.m. the entire week of March 12-16.
OUT OF TOWN:
Corpus Christi- Arguably the top tourist destination in the state is the city of Corpus Christi, located about seven hours away from Argyle. There are many things that set Corpus apart from the average city, including its unique coastal location and things to do in the area. While most people visit the small town for its gorgeous beaches and views, there are also some amazing places to shop and eat. The most common tourist hot spots include Hurricane Alley, the Corpus Christi Aquarium, and USS Lexington.
Austin- The city's motto is "Keep Austin Weird", and there's many reasons why that phrase is so commonly used. Austin  is home to many one-of-a-kind restaurants, shops and parks around the city. One of the top universities in the state, the University of Texas, is also located in downtown Austin. Although there are many fun places to eat in Austin, some of the top tourist restaurants include El Arroyo, Pool Burger and Veracruz All-Natural. Whether you're in Austin to visit family, or just stopping by on your way down south, there are plenty of weird places to encounter.
San Antonio- The large city of San Antonio is home to almost 1.5 million people for a good reason: there are plenty of places to work, visit, and simply enjoy. While the most popular tourist spots include The Alamo and River Walk, this city also has many hidden gems. There are several kayaking trails that branch off the river walk and go throughout the downtown area. Natural Bridge Caverns holds daily underground tours that last approximately 75 minutes. These are just two of the many places you won't want to miss out on.
Waco- While Waco is most notably known for being the home of Baylor University and the television series Fixer Upper, it also has many incredible places to visit that are not as popular, but just as entertaining. The Dr. Pepper Museum and Cameron Park Zoo are some of the many unique places you can go in Waco. Magnolia Market, the store of Chip and Joanna Gaines, is a popular tourist stop that has numerous types of collectibles and antiques. Among the many fun things that Waco has to offer is convenience, since it is only a short two hour drive from the Argyle area.

About the Writer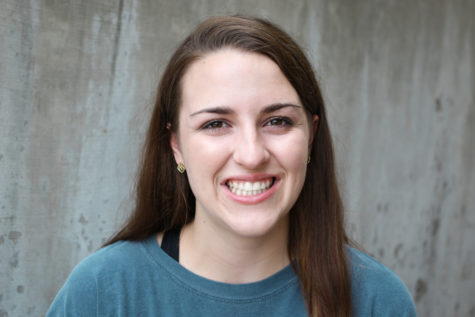 Ashlynn Roberts, Reporter
Ashlynn Roberts is a reporter for The Talon News. Ashlynn has competed in UIL Editorial, Feature, and News writing and has won many awards in all three....