Baseball, Softball Work Through District Schedules
Hang on for a minute...we're trying to find some more stories you might like.
Lady eagles softball kicked off their district play on Tuesday March 20th in a disappointing loss against the Decatur Eagles at home.
Overall softball is currently 7-14 and 1-1 in district. They hope to come together as a team are determined to make it out on top in district play, while also advancing far into playoffs and so on.
Lady eagles are lead by senior left fielder Marley Straubmueller. Though the team is not playing to the best of their ability as of recently, Marley has found bright spots in their season.
"I think we will gradually get better and better, and this year our goal is to push for 1st or 2nd in district," Straubmueller said.
Along with many team goals Marley has also set several personal goals.
"My personal goals would be to bat better than I did last year," Marley said, "and also  try to keep my batting average high and be really aggressive at the plate and try to catch everything that comes to me in the outfield."  
Eagle baseball has been dominating their non-district schedule going 15-0. They have successfully climbed their way up to the top spot in the state and 23rd in the nation.
After beating Fort Worth Southwest on Tuesday, March 20, Argyle has a perfect 15-0 record, with a state championship in mind and a target on their back.
Brenden Dixon, junior shortstop, is going to try and stay healthy this season, after having to miss seven weeks with a stress fracture in his back, causing him to miss the playoffs. After losing in the playoffs, Brenden felt like losing that game was on him.
"I just felt like I couldn't help the team," Dixon said.
A goal Brenden has set for himself this season is to help the team no matter what the situation is.
Coach Ricky Griffin has been implementing a concept that they started to introduce last season called, quality at bats.
"It means that what you do on the field is trying to do the best you can for the team not for yourself," Griffin said.
Coach Griffin has also taught his players a concept called "the 24".
"The 24 is a concept where everything that you do as a player is for your 24 teammates," Coach Griffin said. "And as the 25th you're not doing anything for yourself. You're doing it for your teammates."
Both the baseball and softball teams will work towards their goals for the season through their district schedules.
"I think the 24 has worked for the team this year," Brenden said. "We say it at least 12 times a day, and during games we always hear coach [Griffin] yell that, so personally I feel like it has worked."

About the Writer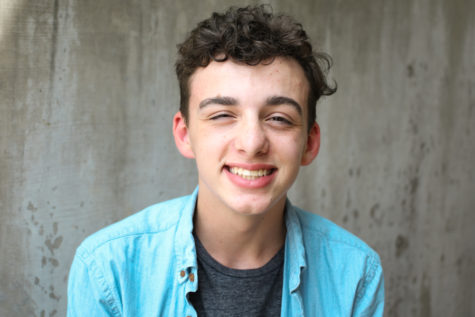 Max Van Drunen, Sports Editor
Max Van Drunen is the Sports Editor and a reporter for The Talon News. Max has reported from many UIL State events and press conferences around Texas. ...