Senior Looks to Continue Winning Streak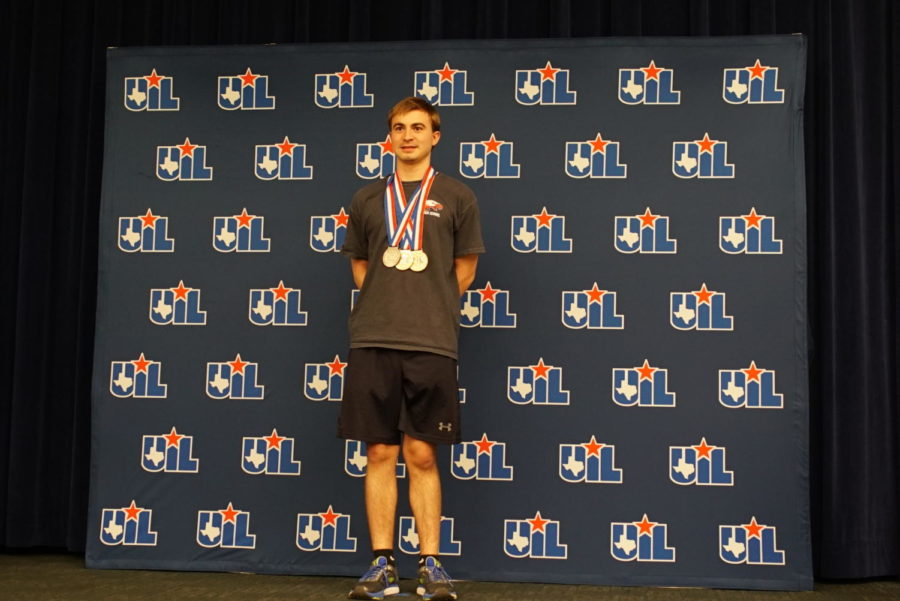 After being chosen to attend the National Biology Olympiad last summer, there are few science awards senior Andrew Hennes hasn't won. Since freshman year, Andrew has participated on the UIL science team and placed first in state for biology two consecutive years.
"Andrew is a very talented student in a lot of different subjects, and he's been a great contributor to the UIL team," UIL Instructor Kimberly Kass said. "He's very helpful and I think is the only Argyle student to ever have competed and advanced to the national training level for the Biology Olympiad."
Andrew was chosen for the national team based on scores from exams he took. Out of over 10,000 applicants, he scored in the top 20 students overall in the nation, therefore securing his spot in the Biology Olympiads.
"I was very, very surprised," Hennes said. "I was not exactly expecting to make it to the national level. It was definitely a very exciting, but very stressful time."
UIL instructor and biology teacher Desarae Good describes Andrew as determined, extremely bright, and one of the most hard-working academic students she's seen.
"As soon as he said he wanted to do it [try to qualify for the national olympiad], he was in here [biology classroom] almost every single day after school working on labs," Good said. "We were here until like 5 or 6 at night, just doing labs."
Even with his many awards from over the years, he claims that his proudest accomplishment was when he took his first step towards competing in UIL.
"My greatest achievement was whenever I first made the science team my sophomore year," Hennes said. "I had never made a team that was competitive to get on to, and to just be a part of that team with other people who really enjoyed science was a really cool experience."
While Andrew Hennes still has another semester until college, he has already been accepted into the University of Texas and University of Wisconsin, but his dream is to attend Massachusetts Institute of Technology.
"Even from freshman year, he was already studying college level stuff on his own," Good said. "I didn't have to do anything. He has his own intrinsic drive to want to succeed."
After college, Andrew plans on using genetics research to modify human cells to treat specific diseases such as aggressive forms of cancer. This can be accomplished by taking a person's immune system cells and modifying them to create a type of treatment that wouldn't be available with store bought drugs. Until then, Andrew is working towards a third consecutive state championship in biology.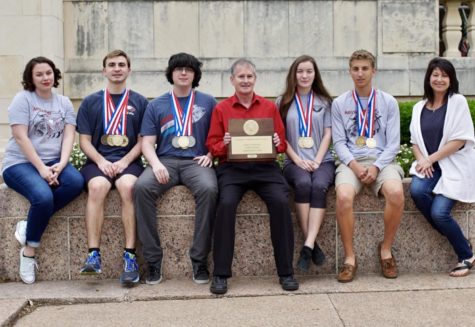 About the Writer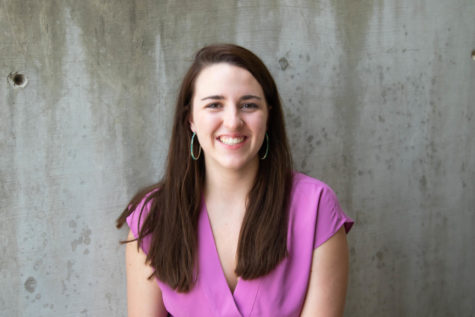 Ashlynn Roberts, News & Social Media Editor
Ashlynn Roberts is the News Editor and Social Media Editor for The Talon News. Ashlynn has competed in UIL Feature, News and Editorial writing and has...