Track Heads Home With Their Heads Held High
Hang on for a minute...we're trying to find some more stories you might like.
Through the miserable heat and raging thunderstorms, the weather had a major impact on the UIL State track and field competition held at Mike A. Meyers Stadium in Austin, TX this weekend. Even with the unfortunate weather conditions, the Argyle Eagle athletes gave the competition their all and returned home successful.
On Friday, May 13, senior Jake VanPatten pole vaulted his way to sixth place in the 4A class devision in his second appearance at state despite the high temperatures.
"This may sound crazy, but the heat actually does help the poles," senior pole vaulter Jake VanPatten said, "not necessarily the athletes. I mean it wears us out very quickly but it makes the poles bend a lot easier and give you a little more spring than normal."  
If the heat wasn't enough for them, each pole vaulter including VanPatten, had to deal with the butterflies that swarmed their stomachs as they flew through the air, but VanPatten handles these butterflies in a unique way.
"It's nerve racking, I guess, warming up in pole vaulting," VanPatten said. "But when the bar goes up, the competition starts. I kind of learned how to tune everyone out and just have a tunnel vision; I don't even know the crowd is there."
From after school practices to private lessons, VanPatten worked countless hours for his achievements. It's obvious his determination paid off because not only has he appeared at state two years in a row, but he is also competing in the AAU and USATF nationals this summer and has plans to continue his pole vaulting career in college.
The next morning, Saturday, May 14, junior Dane Ledford was awarded sixth place in long jump with a farthest jump at 22 feet 5 inches. Similar to VanPatten, this was Ledford's second year in a row to compete. However, he ran the 400 meter relay and triple jump in 2015 as opposed to long jump in 2016.
"I love going up there to compete," junior Dane Ledford said. "It's a lot of fun, a good experience."
Ledford set his personal record for long jump at this year's region meet with a jump of 22 feet, 6 ½ inches.
With all his accomplishments this year, Ledford is hoping to come back to Mike A. Myers Stadium next year in long jump, triple jump, or the 400 meter dash.
Senior Preston List experienced more difficulties than most athletes do at meets. Lighting strikes struck overhead a mere 15 minutes before his race. UIL officials required all occupants to evacuate the stadium to the nearest parking garage.
After a four hour long delay due to thunderstorms near the stadium, List finally ran the 110 meter hurdles in 15.02 seconds, earning him seventh at the state meet.  
This place in the top nine of the state, wasn't a walk in the park for List as he had to work extra hard to overcome an injury that stopped him from competing last year. The struggles List has faced made the trip to Austin even sweeter.
"Honestly being at the state meet was a huge honor," List said. "Especially since I was hurt all last year, and I had to work twice as hard to make up for it."  
Before the race began at the state meet, he already had his mind set on his goal.
"When I was in the blocks, I was thinking something along the lines of 'stay low and drive the hands,'" List said.
His determination to do well in the 110 meter hurdles led List to finish less than a second off the gold medalist time of 14.52 seconds.   
With VanPatten and List being seniors, there are many bittersweet moments about their last high school track meet. But even with the loss of two strong athletes from Argyle's program, there's hope that the Eagles will bring even more competitors to the state meet next year.
"[Running my last high school track meet] is weird," List said. "I've been competing athletically since I was four years old, and it's basically all over. It's tough to explain, but I'm glad I can leave my athletic career with my head held high."
About the Photographer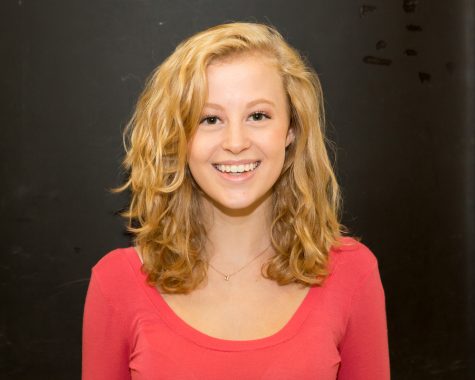 Annabel Thorpe, Editor-in-Chief
Annabel Thorpe is the Editor in Chief for The Talon News. She is a two time state champion in UIL documentary film, and she swept the competition 1st-3rd...